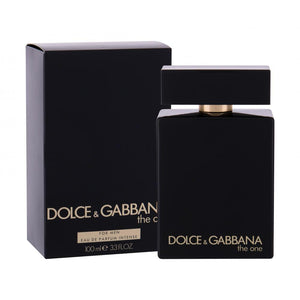 Dolce & Gabanna The One EDP Intense 100ml
Regular price R 400.00 Sale
Dolce & Gabbana's "The One Intense" is a fragrance that epitomizes timeless sophistication and allure. As you experience its rich and captivating scent, you're transported to a world where elegance knows no bounds. The fragrance opens with a burst of zesty citrus notes, like a sun-kissed Italian orchard in the midst of summer. As it settles, a heart of opulent floral accords emerges, exuding a sense of luxurious femininity. The fragrance is deepened by a base of warm and sensuous amber, creating an irresistible, lingering trail that is both passionate and seductive.
Fragrance Notes:
Top Notes: Citrus Accord
Heart Notes: Floral Accord
Base Notes: Amber
"The One Intense" encapsulates the essence of Dolce & Gabbana's aesthetic, where Italian craftsmanship and exquisite attention to detail are celebrated. It's a fragrance that invites you to embrace your inner allure and leave an indelible mark wherever you go, making it a true masterpiece in the world of perfumery.