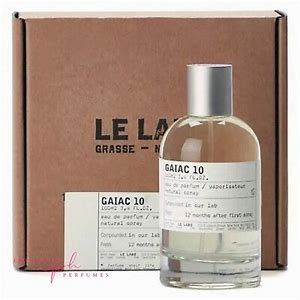 Le Labo Gaiac 10 100ml (Unisex)
Regular price R 400.00 Sale
Discover the intriguing world of Le Labo Gaiac 10, an enchanting fragrance that invites you on an unforgettable olfactory journey. This exquisite scent is a testament to the brand's mastery in crafting captivating and unique perfumes that leave a lasting impression.
At the heart of Gaiac 10 lies the rare and precious Gaiac wood, sourced from the lush forests of Paraguay. Known for its rich, woody, and smoky facets, this extraordinary ingredient forms the very essence of this distinctive fragrance. It exudes an air of mystery and sophistication, capturing the essence of a dense and ancient forest.
The composition is skillfully balanced with harmonious layers of earthy and aromatic notes, such as warm amber, soothing musk, and elegant cedarwood. These nuances add depth and complexity, making Gaiac 10 an immersive and indulgent scent experience.